We are a Belfast based chauffeur driven taxi tour company with over 38 years taxiing experience and almost two decades of that offering Belfast political murals tours. We have a specially selected fleet of drivers, who are all local men, from both sides of the community, that have lived and experienced life through the troubles and have their own stories and tales to share with you. 
These men will take you around the city on your tour in a range of licensed 6, 7 and 8 seater London-styled black taxis and larger taxi cabs.
We strive to give our clients the most informative, fun and unbiased executive tours and trips possible, as well as being able to incorporate any other likes and interests you may have into the tour upon request.
If you wish to see more of Belfast and Beyond, we have created day trips that allow you to see not just the urban murals but some of Northern Irelands most breath-taking country sides and coasts. We have tailored a trip to the North Antrim coastline taking in world famous sites such as Carrick-a-rede rope bridge, the Giant's Causeway, Bushmills Distillery and Dunluce Castle to name a few.
These day trips are ideal for those visiting for just a short period of time. Visitors, such as those on a fleeting trip up from the South of Ireland, or those having chosen to visit the city by the fastest growing port of interest with some of the world's top Ocean Cruise Liners.
We have extensive experience in this area and would specialise in offering these trips that would allow you to explore the North of Ireland and the murals of the city at ease without worrying about getting back to the ship for it's departure. Leave all that up to us!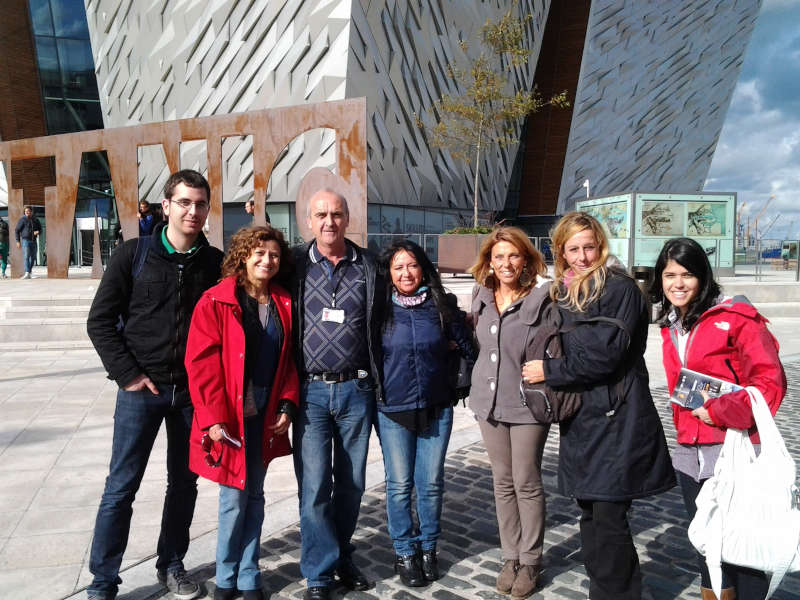 We offer a professional and friendly executive service with the focus on customer care. We will do our very best to ensure that our clients have an informative and enjoyable experience in our city.
Our vehicles and drivers are licensed by the Department of the Environment, a statutory local Government body.
You do not pay for the tour before the tour commences, you pay at the end after you are satisfied and happy with the service provided. You are not penalised for tour cancellations, as long as you give adequate notice of the cancellation, we would be greatly applicative.
We can give you accommodation and general tourist advice for which we do not receive commission, from either client, recommended attraction or hotel chain etc.
Of course we are a taxi firm and will endeavour to meet all your transportation needs, including airport transfers in conjunction with your tours.
We Make All The Process Easy

"This was an amazing trip! There were so many highlights... our outstanding, kind, patient, amazing leader Gustavo!! What an absolute saint. He was so organized and"
Melisa Joan H.
New York, USA
"Needless to say we are extremely satisfied with the results. Booking tour was the best investment I ever made. Nice work on your booking tour. Booking tour impressed."
"Great job, I will definitely be ordering again! After using booking tour my business skyrocketed! Man, this thing is getting better and better as I learn more about it. "
Cleveland A.
New York, USA